Based on Le cage aux folles, I personally think the Birdcage is one of those rare movies where the remake is better.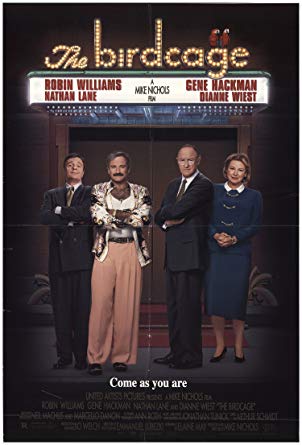 Robin Williams and Nathan Lane are just darling, to use the vernacular, and Gene Hackman as the uptight politician is spot on.
So come as you are and watch the Birdcage with us this Saturday.