March 19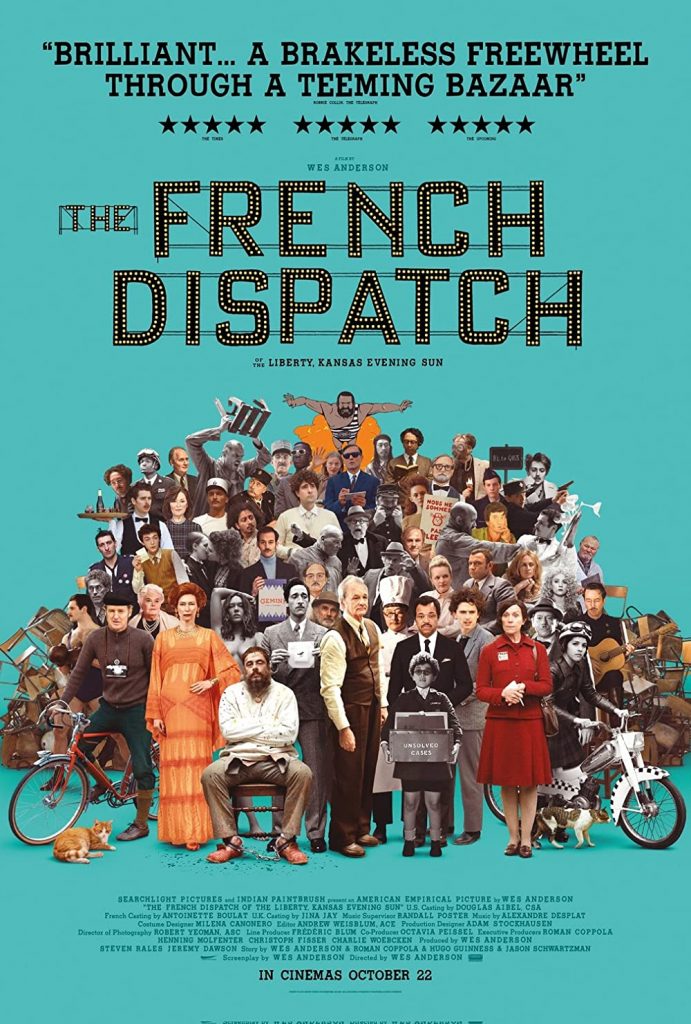 We're going to have a dry-run movie night on March 19, and we'll be watching Wes Anderson's second animated feature, Isle of Dogs newest feature, THE FRENCH DISPATCH.
Less of a full movie and more a series of vignettes through the lens of a small literary magazine, this will be a new one for us (none of us have seen it yet, we missed it due to the virus).
Since this is a dry-run, expect that we might have some problems as we bring the equipment out of mothballs and set it up. Forgive us also because it's been almost two years since we've had regular movie night, so we may be rusty.
We'll have the snack bar open, and we'll probably try out our vegetarian slider recipe.
Hope you can make it!